I turned thirty-five on my last birthday.
(Yes, I just admitted my age in probably the most public place possible!)
While I might wish it were otherwise, a glance in my mirror shows that I look my age, and unfortunately, I feel my age as well. Over the last year, I have had ankle pains, shin splits, knee aches, back spasms, and a host of other mild aches and pains that remind me I have reached the halfway point of the biblical 'three-score and ten years' allotted to humans.
On the whole, none of these bother me too much, but when I began having abdominal pain last week and ended up facing my doctor discussing surgery, I came face-to-face with my aging process. My doctor, who, by the way, is quite old himself and looks like Santa Claus, didn't hold back.
"Caryn, you're thirty-five and your body is starting to act up."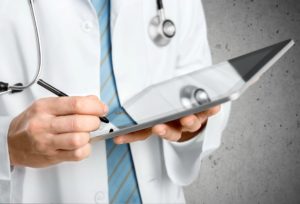 That night, while trying to fall asleep, I pondered my situation. Having always been healthy, the possibility of surgery loomed daunting and terrifying in front of me, bringing with it many questions.
Why does God make aging so difficult?
Why must our bodies slowly fail and decline over the years?
How am I going to endure pain and physical suffering as I age?
As I prayed over these questions, God brought to my mind His words about our bodies.
Genesis 3:19b: "You will eat bread, till you return to the ground, because from it you were taken; for are dust, and to dust you shall return."
Psalm 103:15-16: "As for man, his days are like grass; As a flower of the field, so he flourishes. When the wind has passed over it, it is no more."
Isaiah 40:6-7: "All flesh is grass, and all its loveliness is like the flower of the field. The grass withers, the flower fades.
Psalm 39:4-8: "LORD, make me to know my end And what is the extent of my days; Let me know how transient I am. "Behold, You have made my days as handbreadths, And my lifetime as nothing in Your sight; Surely every man at his best is a mere breath. Selah."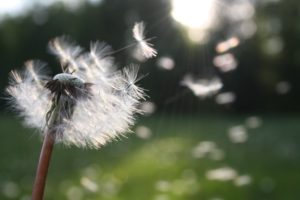 Every funeral service echoes these verses. What do pastors say at the grave site? "Ashes to ashes, dust to dust."
So we know our bodies are mortal; here today and gone tomorrow. But thankfully, God doesn't leave us with that! We are more than our bodies. We don't just die and that's the end.
I Corinthians 15:44: "If there is a natural body, there is also a spiritual body."
I Corinthians 15:54:  "But when this perishable will have put on the imperishable, and this mortal will have put on immortality, then will come about the saying that is written, "DEATH IS SWALLOWED UP in victory."
Isaiah 25:8: "He will swallow up death for all time, And the Lord GOD will wipe tears away from all faces."
And best of all, the most well-known verse in the Bible, John 3:16: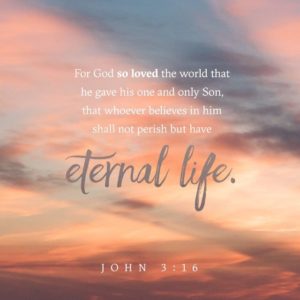 Our souls will live forever, just not here in this life. God, in His graciousness, allows our bodies to age over many years, giving us time to contemplate our mortality. As life drains from our physical bodies, our souls should ever be growing stronger.
After all, what does God say is the point of suffering? James 1 tells us – "Consider it all joy, my brethren, when you encounter various trials, knowing that the testing of your faith produces endurance. And let endurance have its perfect result, so that you may be perfect and complete, lacking in nothing."
So perhaps instead of complaining about our aches and pains, our sicknesses and our surgeries, we should thank God for these reminders of our hope in Heaven; these tools that perfect our souls.
I pray that as I live out the rest of my life, however long that might be, that as my physical body weakens, my spirit will grow more robust. I want to walk with God throughout whatever physical difficulties I will face in my future.
When my body hurts, I want to talk to Jesus about it.
When I am weak and cannot do what I used to be able to do, I want to lean on Jesus's strength.
When I am sick and scared, I want Jesus to hold me and comfort me.
Most of all, on my death bed, I want my soul be vibrant and strong, joyfully awaiting my departure from this earth and being with Jesus, my Savior and my Friend.