Last week, we had a bit of a technical glitch, but we're back this week with the beloved Wednesday Writing Prompt!
Today's guest post is by my girls' dear friend Laurel, and it's a good one!
Finally finished with her chores, Daisy ran outside, sat on the swing, and began to pump.
Jessa, Daisy's little sister, had a dog named Meg, and they were both already outside playing fetch.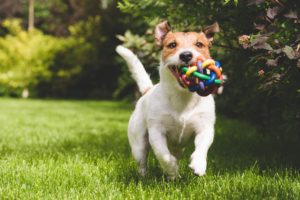 Jessa came over and got onto the swing next to her sister.
Panting, Meg watched them swing back and forth.  Suddenly, her ears pricked up. Meg could hear crunching leaves, so she wagged her tail and started to bark.
Oh! So much potential for adventure in this prompt. I look forward to reading the answers.
Many thanks to Laurel. 🙂