Hello, everyone!
It's hump day… almost Friday! I don't know how the weather is by you, but here it is still cold, gray, and rainy, despite the fact that it will be May next week.
We all need something warm and fun to keep our spirits up this week, and thankfully, I have just the story for you! This fiery, adventurous tale was submitted by one of our faithful readers. Oliver is in sixth grade and an excellent writer.
Without further ado – The Dragon Tamer.
"Free glanced back at the dragon and its mysterious rider. A mask covered the Dragon Tamer's face, and Free couldn't make out any details. The dragon growled at Free and wisps of curling smoke drifted out of its nostrils. It started to chase the boy.
Free ran. He was known for his swiftness, and his feet flew across the dusty road, but the dragon behind him literally flew. Its wings flapped back and forth, its body surging forward with pure speed. In mere seconds, the dragon was upon the boy.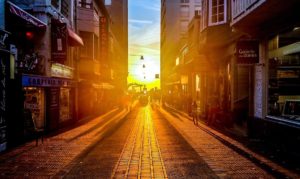 Desperately, Free leaped to one side off of the road and into an alleyway. The dragon zoomed past him, but soon circled around and started chasing him again. Free darted down the alleyway as fast as he could, but he realized that his own speed might not be enough."
Whew! I can't wait to see how Free gets out of this!
As usual, please finish the writing prompt in as little as one sentence, or as many as you want.
Enjoy.