Well, I missed Wednesday, but I love writing prompt day, so I am going ahead with it today! If any of you would like to suggest writing prompt ideas, please do so!
Here's today's:
Snow sparkled in the sunlight as they watched the skiers gliding down the hill. Their faces burned with cold and they had to stomp their feet to keep feeling in their toes, but still they lingered, absorbed in the beauty of the intricate patterns created by the brightly colored skiers.
"Someday, Sara, we will be one of them." Cam's voice was rough with ambition. "But for now, let's get back to work."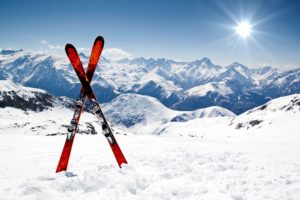 The boy and girl cast one lingering glance back at the skiers before turning towards the building where they worked part-time. Suddenly, Sara gasped. 
"Cam! Look at that! Those packages by the door have our names on them!" 
All right, that's it for today! I can't wait to hear the end of Cam and Sara's story!
Feel free to post or share your endings!