It's finally spring! We have sunshine, warm breezes, and overnight the trees have blossomed and the air is filled with the sweet aroma of springtime flowers. Such happy weather leads to thoughts of skipping out on some of our responsibilities, like work or school or pretty much anything that requires we stay indoors.
Today's guest post picks up on that theme, and I can't wait to see what all of you have Marigold do with her magic paper.
"Marigold kicked the piano. Her swing was not hard enough to scratch the shiny mahogany surface, but just enough to vent the little puff of rebellion inside. She felt Nanny's glare from across the room, and once again forced her reluctant fingers to pound out the notes.
"ONE, two, three, ONE, two, three," Nanny intoned mechanically.
Marigold squinted her eyes and could feel herself losing the rhythm of the song. Of all the irritating things, having someone try to fix your piano playing while you were actually playing it had to be among the worst. Nanny sighed volubly, and then Marigold heard her leave the room, her heavy tread fading away down the hall.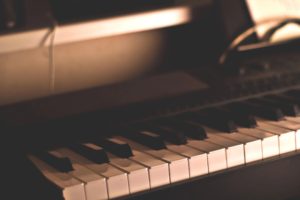 Eyeing the ornate grandfather clock, Marigold calculated she had about 5 minutes left before she could hope to escape this torture. Abruptly she stopped playing, and her shoulders straightened up in a way that would have highly impressed Nanny. She stared at the clock, her eyes wide. What just a moment ago had been a normal timepiece, its hands methodically plodding along in a circle around its doltish face, now seemed to be a clock gone mad! The hour and minute hands spun fast and faster until Marigold could no longer tell them apart. They were simply a round blur that obscured the clock face from view. And then, as suddenly as it had started, it stopped. The hands were still, and the gentle tick tock was the same as always. Only now, there was something on the floor. A small piece of paper lay near Marigold's feet. She slipped from the piano bench and knelt to pick it up. Words in a curly script read: A little magic goes a long way.
The door to the music room swung open and there stood Nanny, her hands on her hips and forming a most daunting figure. She opened her lips and Marigold meekly awaited the forthcoming lecture about laziness and the importance of diligence at one's lessons. But no sound emanated from Nanny. Marigold looked up and saw that she was standing, wide-eyed, and staring at the wall behind the little girl. "What…what have you done with the piano?" The words burst forth in a semi-shriek, quite different from Nanny's usually composed tones. Marigold turned and looked. Where the piano had been there was now an empty space on the floor, a thin line of dust marking where the instrument had rested near the wall. What? How? Suddenly she squeezed her small fist in her pocket, clutching the small piece of paper. Magic! A smile slowly crawled across Marigold's face."
Enjoy! As always, feel free to share so others can join in the fun.