September 12 is a special day for our family, as it is my husband's birthday. My day is filled with fun like a homemade pancake breakfast, apple picking, and lots of family time, but thankfully my friend Laurel helped me out today and wrote this writing prompt. Thanks, Laurel!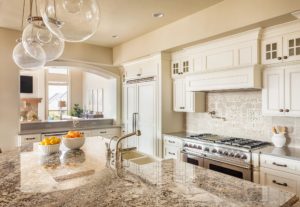 "Mom, can you teach me how to crochet?" Janet asked.
"Can you teach me how to build a house?" asked Kevin.
"I'm sorry Janet. We have lots of things to do until the house is ready for guests. Why don't you come and help me bake the cake?"
"Can I help Dad fix the car instead?" Kevin asked.
"That would be wonderful," their mother said. "And Janet, you should clean your room before the guest come. You know how little Bess likes to crawl and sometimes she gets into your room."
Janet sighed and walked to her room.
Their mother walked back into the kitchen and put the cake into the kitchen to bake.
The guests arrived at the same time the cake finished baking, so Kevin and Janet brought the guests into the house.
Janet and Kevin's mother open the door to the oven and inside was clearly not a cake!
I wonder what is inside the oven… Please post answers here, and if you see my husband, please wish him a happy birthday!