The first Writing Prompt Wednesday of the summer is here! For some reason, it is set in the fall, but I hope you enjoy it anyway.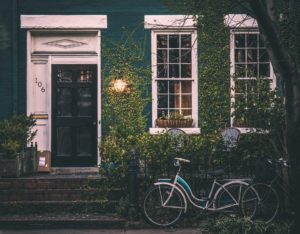 A cold autumn breeze scattered leaves across the path behind me as I climbed up the porch steps and stopped in front of the door. I squared my shoulders, took a deep breath, and pressed the doorbell. Footsteps shuffled inside and the door creaked open. I swallowed hard. "Hello, Mom. I'm back."
Have fun! Please post your answers here so others can enjoy them as well.